Flash based re-writable cartridges breathe new life into portable gaming!
I have purchased a supercard (sd version) for two weeks now at it worksu uber gureto!
I have old cartridges like Golden sun 1 & 2 and a bunch of pokemon games, but the thing is, after 1 year or so, these cartridges will run out of battery, thus cannot afford to save your games anymore (mine doesn't save anymore T_T)
so now there is supercard! it's a flash memory-based cartridge with a slot for a memory card (CF, SD, MINI SD, etc.) and whatever roms u have there WILL be the games you play as shown in the startup menu here...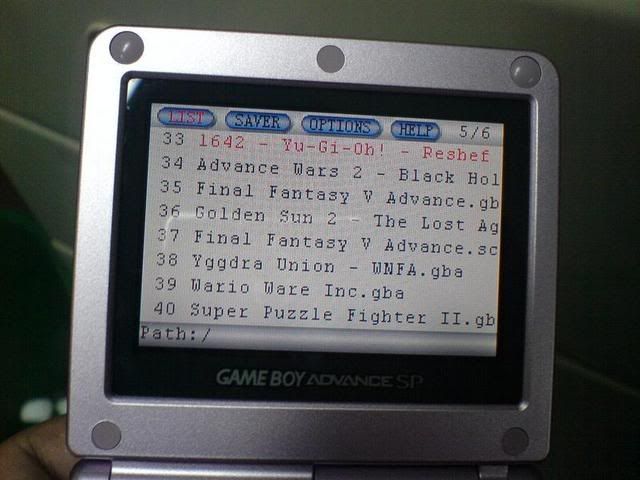 select a game and voilaa! You can save/load your game in real time (just like in emulator games) and backup your save games to your computer. Never loose any game data ever.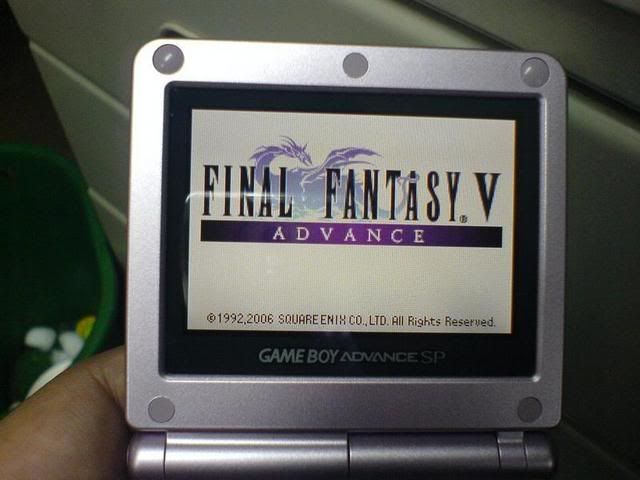 it has a media player too, which allows you to view other media (requires firmware update provided by support site) ...
like text files...
movie files (oohh morgann webbbb
)...
what you will need:
a Nintendo GBA/SP/MICRO/DS/DS-Lite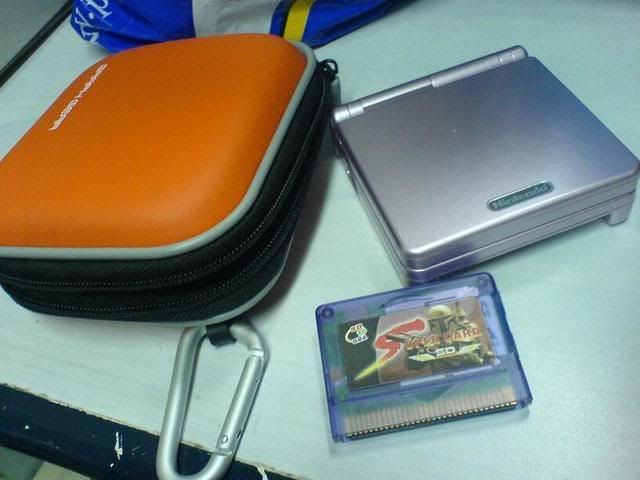 A supercard with a memory card and slot of your choice (SD, Mini-SD, CF, etc.)
any media card reader (software is free)
I am uber happy with de product. There a lot of other brands tho i find this is the cheapest. Happy commuting!